---
Liz's Letter
Social listening is changing the way economists talk about sexism and gender bias in the profession, and I'm dedicating this month's letter to sharing the story with you. As you read, think about how your campus could benefit from research like this—whether it's understanding how your prospective students or alumni discuss your campus, diving deep into what professionals in a particular field are interested in, or learning how your peers talk about a program that you want to move up in the rankings. If there's a spark of an idea, reply to this email; we'd love to explore it with you.
In 2017, Alice Wu, a UC Berkeley economics student, decided to test her hypothesis that gender stereotyping was occurring on the Economic Job Market Rumors forum, an online home for graduate students and faculty in economics. While she followed methodology that in the academic research realm is classified as text mining, natural language processing, machine learning, and econometrics, when I heard about her research I immediately thought, "That is social listening!" Read on and I think you'll agree with me.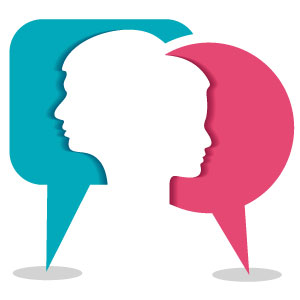 Social listening made sense for this research because, as Alice wrote, "even in lab settings gender biases may not manifest in easily observable behavior … if researchers were able to observe interpersonal interactions in a controlled setting, subjects who are concerned about political and social correctness would not necessarily reveal their true stereotype beliefs." Enter an online forum, where "anonymity presumably eliminates any social pressure participants may feel to edit their speech, and thus creates a natural setting to capture what people believe but would not openly say."
Oh Alice, you get me. We need to get coffee. I'm waiting on your response to my LinkedIn invitation. Seriously.
So how did she do it? She collected 1,143,416 posts from 131,913 threads that were created or updated from 2014 to July 2016. She then determined which posts were related to gender, and conducted further analysis to identify words that were used most often in posts about men and women. Her study shows that innovative research methods combined with online conversation data sets can "get at a phenomenon that is otherwise difficult to quantify."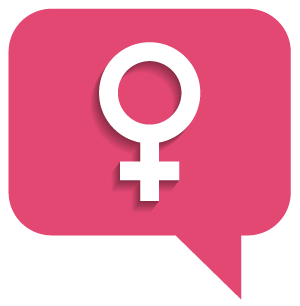 She quantified it, alright. Her research found that posts discussing women contain 43% less academic or professional terms, and 192% more terms about personal information or physical attributes. She also found that the words most strongly associated with threads about women are mostly inappropriate—words she wouldn't want to say out loud in her advisor's office. Finally, she found that when high-profile economists are discussed on the forum, women received more attention than their male counterparts.
Alice's research can be found in her honors thesis, which was covered by the New York Times—twice!—and discussed by economists, including Janet Yellen (former Chair of the Federal Reserve), at the annual meeting of the American Economic Association (AEA). Her paper concludes that there is a "need for changes to maintain an inclusive online environment for everyone in the academic community. The casual setting of this online forum cannot be an excuse for gender stereotyping conversations, and the freedom to express one's opinions anonymously should not be abused to create a sense of isolation, which can be discouraging and harmful to the academic and professional development of all genders." Her work has already led to real-world change, including the AEA's professional code of conduct and programs to get more women into economics.
If you have 25 minutes, listen to Episode 910 of the Planet Money podcast, Economics, Sexism, Data. Alice is now a PhD candidate at Harvard, where she appears to be continuing her research in this area. I'll be following it.

Now You Know, or Sonarian Nerd Party
Campus Sonar uses Brandwatch as our social listening software. As a Brandwatch client, we attended Now You Know (NYK) in Chicago. NYK is Brandwatch's annual event for leaders in social media—or as I like to call it, a nerd party. With the theme of "discovery," conference goers were able to learn how to harness the combined power of Brandwatch and Crimson Hexagon (with the added power of Qriously) to "know a little more." We left feeling energized, excited, and full of ideas for how to further our social listening capabilities in service of our clients' needs.
After a welcome from CEO Giles Palmer, Chief Product Officer (CPO) Bex Carson shared what each platform brings to the table. For Sonarians, a few of the most exciting new features include the:
Ability to return one year of data in 20 seconds—wow!
Instant access where your institution is mentioned online—say what?
5+ trillion historical data points, back to 2008—ALL the historical data!
500 million mentions added to the Brandwatch database every day—IS THIS REAL LIFE?
Bex's sessions focused on Brandwatch's continued promise to innovate and integrate, and what to expect throughout 2019. Their mission is to:
Deliver on the best of both promises
Deliver on the promise of useful, no-nonsense Artificial Intelligence (AI)
Lead the industry through changing landscape of data privacy and ethics
Make a bold move to modernize market research
Other Nerdery We Learned

Consumer Behavior Insights: Anjali Lai, a Forrester analyst, spoke about decoding consumer behavior—what consumers do and expect, and consumer patterns. Five key themes evolved from the research—experimentation, convenience, quality, trust, and emotional energy. If you put these themes to practice, they translate to: get to know your customers, triangulate insight and question assumption, and listen to and acknowledge consumers with empathy.

Qriously: We watched a live demo of Brandwatch's new market research platform that allows companies to design a survey and ask questions within the platform. Through questions, you define your demographic, then segue into the survey questions. There are more than 100 million potential respondents who provide real-time responses. Based on this demo, we learned there were varying opinions about Cersei in Game of Thrones—no spoilers here 😉!

Customer Migration: The customer migration roadmap was especially interesting to us. The session answered some of our questions on the integration of Brandwatch and Crimson Hexagon. New features will enable us to better analyze social listening data. We'll see more, faster historical data; improvements with machine learning auto sentiment; ability to search and analyze images; and a higher data volume. The timeline they provided was a testament to customer service: we know when and how the merger will happen so we can work through the migration with the least interruption.

How to Get Buy-in: Tracy Bell from Bank of America talked about how to establish buy-in and what's worked for her. Talk to anyone who will listen to gain advocates, be passionate and share freely so you win over others who will share your message. And remember, no matter how great the idea is, it should always tie back to your goals.

Crisis Planning: Tim Brown, the Marketing Insights Manager from PACIFIC Digital Group, used social listening to identify key crisis management practices. These strategies included having a crisis management plan that is timely, genuine, practical, and interactive, while also taking ownership of the crisis, being transparent, knowing your customers and matching tone, and engaging with social media.

Misinformation, AI, and Bots: A couple of sessions we attended focused on AI and misinformation.
Robert Matney from New Knowledge talked about what consumers can do to combat misinformation. If you hear something seven times from reliable sources, you see it as true. To combat this and other misinformation spreading, define who/what/where, determine the intent, and the authenticity, or their methods for spreading the misinformation.
Chris Bingham discussed the history of AI and the business implications—notably, what's considered AI changes over time, narrow AI is outperforming general AI, and the rate of change in AI is accelerating. He also made an excellent play on Benedict Cumberbatch's name, calling him Benedict Cumberbund. He did it for the lulz.
Zach Aldrich from Walmart talked about how to combat bots and the spread of misinformation. Once misinformation is out there, there isn't anything you can do about it so it's important to get ahead of the curve. You can try to identify inauthentic accounts, use BotSentinel.com to diminish the effectiveness of trolls, and make misinformation planning part of your communication planning.
When all was said and done, this is what we looked like leaving the conference.
NYK allows us the opportunity to learn what's new in research and collaborate with market research colleagues to make our social listening analysis better. Everything we learn is something we bring back and use in our social listening analysis, client projects, and research. For more takeaways from the conference, see Brandwatch's Top 10 Moments from NYK.
Social Listening Snapshot Insights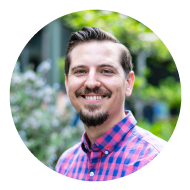 For institutions interested in working with Campus Sonar on a social listening project, a free Social Listening Snapshot can be a helpful exercise in understanding conversation volume, sentiment, and patterns over an academic year. But the team at Campus Sonar also benefits from this activity, as each new snapshot gives us a more detailed look at conversations taking place on the public web. Here, we'll occasionally share those insights with you, from the perspective of Campus Sonar's Account Executive, Steve App.
Responding to campus constituents when they mention or tag you on social media isn't just a best practice, it's the polite thing to do. But engaging a prospective student or alum when they talk about you, rather than to you, is entirely different. We typically call these moments engagement opportunities and they frequently look like this.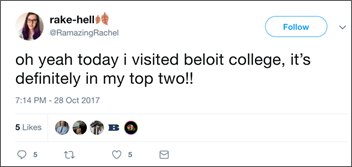 Engagement opportunities are gold for social media managers. But too often, I think we limit ourselves when we only consider responding to individuals who actively talk about us.
Consider the following Instagram update: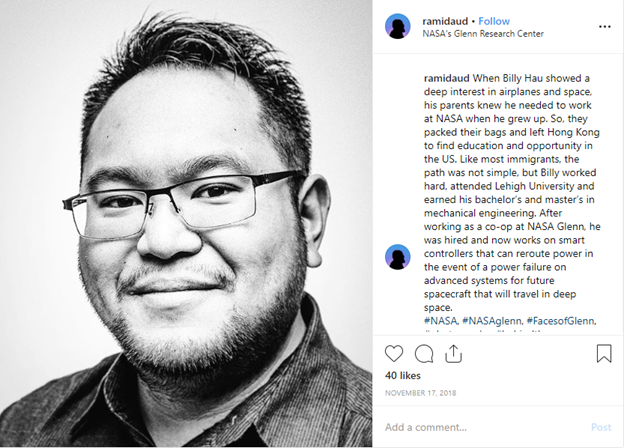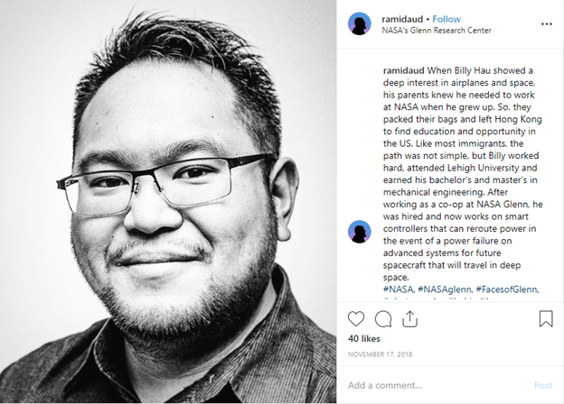 There is so much that's right with this post. It contains a beautiful headshot and a feel-good story. It also shares where the individual graduated from, though without tagging the school (social listening FTW!). In short, it's the exact type of alumni profile that a college or university would welcome and feel proud about.
But is that post an engagement opportunity? By traditional definition, no. Why? For starters, the post doesn't come from the alum directly. Furthermore, the school in question here, Lehigh University, isn't mentioned as a result of a current interaction, where engagement would be most impactful.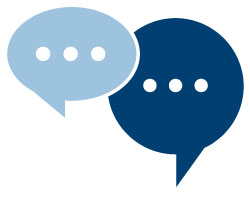 And yet, common sense should tell you that there is so much to gain by engaging this alum. Perhaps that communication could start, reignite, or increase philanthropic activity. Or maybe it could lead to an internship opportunity for current students. Maybe Billy, the alum in this example, would return to campus or virtually visit a class for a panel or guest lecture. Or maybe reaching out to Billy would simply change his sense of alumni identity, a success in and of itself. Either way, what is the downside of engagement?
Alumni generally love when their alma mater reaches out to them and doesn't ask for money. I'll be profiling a few examples of this in tomorrow's Brain Waves blog post, including examples of automation and extreme personalization. I hope you'll give that piece a read and let me know what you think. And if you worry that you're missing out on opportunities to engage prospective, current, and former students, give us a shout and schedule a Free Social Listening Snapshot. We'll examine an entire year of conversation taking place about your campus, complete with ideas for how and when to engage members of your campus.
Our Blogs
The World Needs More Cowboys: A Higher Ed Movement by Jenny Petty, April 17, 2019
How Social Listening Can Define Your Brand by Ashley Rains, April 24, 2019
Using Online Conversation Benchmarks: Higher Education Admissions Conversation by Michelle Mulder, May 1, 2019
Top 5 Takeaways from ListenUp EDU by Bri Krantz, May 8, 2019
Online Presence = Higher Education Ethos by Chelsea O'Brien, May 15, 2019
Key Social Listening Resources
2019 Online Conversation Benchmarks for Higher Education—Research from Campus Sonar that's designed to provide you with data to define your online conversation, conversation volume, and branded content based on comparable institutions.
The Brand Visibility Report 2019—Brandwatch analyzed 50 million images on Twitter to find the most photographed brands. Find out what they are, the contexts the logos are shared in, popularity by location, the impact of influencers, and more.
The Brandwatch Blog: Analyst Problems—Gemma Joyce's series of articles on Brandwatch's blog explore issues and questions Social Media Data Analysts may have as they use social listening to perform data analysis. The articles provide insight into the expertise that a human analyst brings to social listening data.
Examining Twitter Influence of Campus Executives: A Campus Sonar Social Listening Report featuring Dr. Josie Ahlquist—We partnered with Dr. Josie Ahlquist for our newest research that examines the online presence of higher education executives and provides an authoritative source executives can use to shape their digital presence.
Research in Action: Dr. Liz Gross and Amber Sandall on Social Listening—Amber and Liz join Dr. Katie Linder, research director for Oregon State University Ecampus, to discuss social listening, the research skills needed to perform social listening, and examples of social listening in action.
Social Media Trends Report 2019—Hootsuite's annual report on social media trends to help improve your strategy. Learn the five trends they've forecasted, examples of each, and tips to put the trends into practice.
The Social Outlook—Brandwatch's state of social report for 2018 includes social engagement, consumer insights, biggest trends and brand health of 13 industries, telling you what millions of conversations say about 250 of the biggest organizations.
Sprout Social Index—A survey of more than 1,000 social marketers about their social goals, challenges, and expectations, cross-referenced with more than 1,000 consumers to understand what people really want from their brands on social.
What CMOs Stand to Gain by Boosting Social Data's Influence Organization-Wide—Sprout explores how Chief Marketing Officers can tout the value of social throughout their organization, sharing data that provides powerful customer insights. If you need help convincing your campus leaders of the importance of social, our handout explains the strategic impact social can have on campus.
See Campus Sonar
WACAC Superconference, May 20-22, Phoenix, AZ
Visit the Campus Sonar table to chat with Liz Gross and Steve App.
TCPRA, May 22-24, Maryville, TN
Attend Liz Gross's keynote session or connect with her throughout the conference to chat about social listening in higher ed.
Social Listening: Using Social Media Analytics for Qualitative Research, June 4, 2:00 to 3:00 p.m., Webinar
Amber Sandall explains what social listening is, reviews key industry research, and offers tips on getting started with social listening.
NYSACAC, June 4-7, Syracuse, NY
Liz and Adam Castro are presenting "Social Listening: A New Source of Intelligence for Admissions." Attend the session, chat with Liz in the Campus Sonar booth, or follow @NYSACAC.
College Communicators Association of VA/DC, June 14, Sweet Briar, VA
Liz is keynoting this conference with "How Social Listening Can Impact Communication Strategy in Higher Ed." Attend in person or follow along on the backchannel with @ccavadc.
Tell Us That You Think
Brain Waves newsletter is for you—help us shape the news we share with you. Tell us what you think, send us suggestions, and let us know what would help you do your job better. We want to know! Send your feedback to info@campussonar.com.

Subscribe
Not a subscriber? Sign up today!