---
Liz's Letter
"Let me tell you how I ended up on your website."
That's what one of you told me a few weeks ago before we launched into 30 minutes of conversation about our career paths, social listening, institutional research, and the importance of storytelling when sharing data. What started as a Google search ended in a personal conversation with a kindred spirit. It wasn't a sales call. It was prompted by a note our marketing manager, Bri, left me while she was doing CRM analysis: "Liz, you might be interested in this person's job." Bri was right. I was intrigued and needed to know more about this person and their role.
It's so important for us to understand who our audience is, how you found us, and what you need. That knowledge helps us deliver content to help you with your most pressing problems and answer your key questions. We're working on some exciting enhancements to our website and publications over the next few months (and beyond) to make it easier to find what is most valuable to you in your role on campus. But not everything can be gathered through digital analytics. We're listening through all channels, including this one.
So this month, I'd like to ask you to do one thing to help us get to know you better. Reply to this email and tell us what you need. What problems are you facing, or what information are you seeking in order to do your job better? Even if you don't think it's related to social listening, that's perfectly fine. We want to know what's important to you at this moment.
Seriously, please reply right now. We're listening.

---
Get to Know Our Newest Analyst
Reed Scherer is Campus Sonar's newest Social Media Data Analyst. He just arrived in Madison from the DC Metro area after studying economics at the University of Maryland, where he conducted primary research and synthesized quantitative data to support an argument. He's excited to use his analysis experience to monitor and develop social insights for our university clients.
What intrigues you the most about social listening?
The most intriguing thing about social listening is that among the millions of social interactions happening online every minute, we have the power and purpose to search through this constantly changing data and come to conclusions about very specific conversations people are having all over the world. It's as if you're in a crowded room with a dozen conversations going on all at once, but you can pinpoint and listen in on any conversation at any given time.
What's rocking your world this month?
Moving to Madison, Wisconsin! I'm originally from Maryland, but was super excited to come to the Midwest and work with the team at Campus Sonar. So far everyone I've met has been so kind and helpful.
What's the last book you read?
The last book I read was The Undoing Project by Michael Lewis, author of Moneyball. It focuses on many stories and people, all of whom relate to Israeli Psychologist Daniel Kahneman and the impact he had on his academic community and the world.
What's your secret talent that no one knows about?
I can do a ton of cool yo-yo tricks! When I was 12 or 13 I wanted to become a professional/competitive yo-yoer; obviously that didn't work out, but the tricks stuck with me through the years.
What social media platform do you use most often?
I primarily use Twitter. I've always found it fascinating how it allows people to network and connect in non-traditional ways. As an avid basketball fan, I love the opportunity to connect with my favorite players, coaches, and analysts, many of whom I'd never be able to interact with otherwise.
How do you use social?
I use social as a means to stay connected with the world, whether that's through keeping up with politics and current events, engaging with brands or companies, maintaining relationships with those close to me, or simply browsing just to see what the world has to say.
What is the biggest impact that social has on actual behaviors/relationships?
Social media has positive and negative impacts on actual behaviors and relationships. On the positive side, it gives people the ability to expand their potential social circles to nearly anybody in the world; you can communicate instantly with whomever you'd like, strangers or old friends. Similarly though, because of how universal it has become, some people may become overzealous in the online world and forgo face-to-face relationships.
What's your most significant current challenge?
The most significant challenge I'm facing now is adapting to my new work environment. I only just started at Campus Sonar, but already my coworkers and team have been so supportive and helpful in terms of making my transition stress-free! Moving a thousand miles away is never easy, but with such an amazing job and unlimited room for growth, it's so worth it.
---
Using Reddit to Inform Your Content Marketing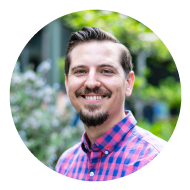 You scour social media platforms like Facebook, Twitter, and Instagram for updates about your institution. And you receive Google alerts when you're mentioned in the news. But are you keeping up with Reddit?
Reddit considers itself the "front page of the internet." If you aren't yet familiar with Reddit, it's time to change that. There are currently over 330 million monthly active users on Reddit, enough to make it the fifth most trafficked website in the United States.
Among the active communities on this popular forum is the subreddit r/ApplyingToCollege, a community for anyone applying to college or offering advice about the process. The Applying to College subreddit boasts more than 40,000 subscribers and features conversation about every aspect of the college search, including essays, test prep, college results, scholarships, and more.
Treading Carefully on Reddit
With so much relevant conversation taking place on the platform, it's tempting to impulsively create an account and jump into the conversation. Don't do that.
Reddit strongly discourages sales content on its site, and if you join Reddit with the hope of quickly convincing other users to apply or deposit to your institution over another, you're quite likely to fail, and fail loudly. As one higher ed colleague put it, Reddit is "a goldmine of data—landmine of official presence."
While effectively engaging your audience on Reddit can be a high-wire act, that doesn't mean you can't glean immense value from the community. But doing so requires a shift in focus, and in particular, a focus on gaining audience intelligence to use to adapt and improve your content strategy.
Consider this Reddit post questioning the importance of attending a film school. It may seem counterintuitive to you, but prospective college students—traditional high school students in particular—often turn to a forum of complete strangers for answers to their most pressing college search questions. If you're starving for new content topics, posts like these can reignite your content engine.


Using customer questions as the source of content marketing isn't a new tactic; in fact, this tactic has been around about as long as content marketing itself. But this tactic still works. You just need to know where to find the right questions. And more and more, that source is Reddit.
---
From Our Blog
Engagement Opportunities: Who's Talking About Your Campus? by Steve App, May 22, 2019
Owning Higher Ed Hashtags by Amanda Jeppson, May 29, 2019
Be Prepared: Response Chart Offers Guidance in Social Media Crisis by Erika Boltz, June 5, 2019
Forums as Focus Groups: From Online Conversation Analysis to Offline Impact by Liz Gross, June 12, 2019
Key Social Listening Resources

2019 Online Conversation Benchmarks for Higher Education—Research from Campus Sonar that's designed to provide you with data to define your online conversation, conversation volume, and branded content based on comparable institutions. #ConversationBenchmarks

Adapt Newsletter by Sprout Social—Content that pushes leaders to think differently about the trends and best practices that drive tech innovation, marketing, customer experience, and corporate culture.

The Best Enrollment Marketing Ideas 2018–2019—Sign up to pre-order HA Thirty-One's annual assessment of enrollment marketing ideas. The ideas are great for getting your creative juices flowing, presenting new ideas to your leadership, or gaining buy-in and budget for new ideas.

Examining Twitter Influence of Campus Executives: A Campus Sonar Social Listening Report featuring Dr. Josie Ahlquist—We partnered with Dr. Josie Ahlquist for our newest research that examines the online presence of higher education executives and provides an authoritative source executives can use to shape their digital presence. #InfluentialExecs

State of Social Intelligence 2019 Report—A survey by The Social Intelligence Lab of more than 200 social data professionals across the world to explore their current social data analysis practices, structures, challenges, and use of technology. The findings demonstrate four essential elements for focusing your efforts to get more measurable brand value from social data.

The Social Habit—A new study from Edison Research that is designed to dig deeper after a finding from The Infinite Dial 2019 (from Edison Research and Triton Digital) showed that Facebook has 15 million fewer users overall in the U.S. in 2019 than 2017.
---
See Campus Sonar
PACAC, June 23-25, Hershey, PA
Visit the Campus Sonar table to chat with Steve about social listening in higher ed.
ContentEd, June 27-29, Edinburgh, UK
Liz and Steve are heading across the pond to ContentEd—to learn and share how to make your content work harder and smarter. Follow along on the backchannel with #ContentEd19, especially during their session: How to Use Social Listening to Uncover Audience Insights for Effective Content Marketing.
OCPRA, July 14-16, Thackerville, OK
Connect with Liz after her keynote session, How Social Listening Drives Communication Strategy, during her breakout session (Connecting Social Media Efforts to Offline Outcomes), or throughout the conference.
National Small College Enrollment Conference, July 22-24, Raleigh, NC
Visit the Campus Sonar table to chat about social listening in higher ed, and learn more about content marketing and Reddit in Steve's session—The Enrollment Marketer's Guide to Reddit. If you can't attend, follow the backchannel at #NSCEC.
CASE Summer Institute on Communications and Marketing, August 2, Boston, MA
Liz is on the faculty of CASE's training program for early-career professionals. The institute is a unique and intensive learning experience that provides you with the foundation you need to further your career and impact your institution. Register now!
---
Tell Us That You Think
Brain Waves newsletter is for you—help us shape the news we share with you. Tell us what you think, send us suggestions, and let us know what would help you do your job better. We want to know! Send your feedback to info@campussonar.com.
---
Subscribe
Did someone forward you this email? Subscribe today.