---
Liz's Letter
Hi there,
A VP of marketing and enrollment asked me an excellent question last month: "What are your clients doing that I should be doing?" It made me realize that sometimes I forget you and your colleagues don't see what I see—how social listening data illuminates conversations from key audiences and enables campuses to take action both online and offline.
So today I want to offer you a window into my world. Specifically, a few things I saw in the last week as our team worked directly with 15 institutions to make their insights actionable.
A new director of admissions for a professional graduate school received a summary of the 2019–2020 online conversation about their school. They discovered an audience they could leverage to increase national brand awareness, learned what drove their positive conversation, understood how their conversation and sentiment compared to their peers, and hatched plans for a new approach to social media content that meets the needs of prospective students. All from a $1,000 social listening snapshot.
A few days later I met with an entire marketing team from a mid-size public university to review their snapshot. We identified a pending problem for their brand in 2020–2021. With two thirds of their brand conversation and awareness coming from athletics and the prospect of a severely restricted fall sports season, they needed to start preparing leadership now for the word of mouth they would lose without sports, plan to purposefully engage with student athletes, and put effort into filling the hole that may be created as their conference determines plans for the upcoming season.
Meanwhile, the marketing team for a STEM college within a large public institution received their trends analysis. It helped them understand overall sentiment (including the impacts of crisis topics), identify niche areas for growth and amplification of unique strengths based on what topics drove the most audience engagement, what individuals and themes prompted the most earned media, what sites had the most audience interaction relevant to the admissions cycle, and how brand messaging may be diluted. These insights will guide action related to two of their key goals: design audience-focused recruitment strategies to drive enrollment and increase relevant earned media to improve program rankings.
A small private college marketing team concerned about conversations related to racial justice and Title IX kicked off a relationship with us. They want to understand what's said, by whom, and how that compares to key competitors facing the same issues so they can share this data objectively with executive leadership. They also want to spot and respond to high priority mentions on these topics in real time. With our support, they'll have all of this information before students come back to campus in the fall.
Many of our clients are hyper-focused on recruitment, yield, and retention. We help them by surfacing mentions directly related to enrollment and alerting them quickly. Our summary reports from June identified anywhere from 0 to 61 admissions engagement opportunities for each campus. Every single one can increase the chances a student will attend and contribute tuition revenue. One in particular caught my eye. A private, medium-sized, top 250 university got valuable intelligence from a prospective MBA student's post on Reddit, including his consideration set, initial impressions of the institution, and what he values in a program. Reddit commenters shared their advice, prompting the prospective student to share even more information about his decision factors. Even on an anonymous forum, this student may have provided enough information to identify him from inquiry records so the admissions team can further personalize outreach. This was a perfect example of the "Weigh In" behavior we see from students on Reddit.
Our most intensive work is with our strategic partners, who rely on us to fulfill their ongoing social listening needs. A small private college received their weekly summary, quickly explaining why conversation was more negative than usual the prior week, flagging a particularly concerning message that could mark the start of a racial justice issue, and capturing industry reactions to their stance on the ICE announcement that would have threatened international students if it hadn't been rescinded. In this instance, we're relieving the pressure some communications leaders face to be all-knowing regarding what is said about campus.
In January, another vice president told my team, "social listening is endlessly adaptable and evolving; it's the only thing that can help all of the problems that are coming up in higher education." I'll admit—even I thought that was a grandiose statement. But the more I see clients come to us with creative problems alongside the question "can social listening help me address this?" the more I agree with her.
I believe social listening provides an unparalleled opportunity to understand our audiences and brands. As we enter an academic year of unknowns, guaranteed ongoing crises, students who need reassurance, and alumni watching how their alma maters respond, the stakes are high and online conversation has never been more important. Please, talk to your social media manager about what you need from them beyond posting the latest message from the president. Offer them support so they can handle an increased workload and take breaks. Care for them, so they can adequately care for your online community.
And if you need help navigating this tumultuous year and building resiliency as an institution, Campus Sonar is here to help.

---
Lessons Learned from Our Industry Briefings
Checking Your Inbox Isn't Enough
by Liz Gross
For 10 weeks this spring, we analyzed millions of online conversations about higher education and the pandemic (read it all here). Throughout the summer, we're sharing some of the lessons learned from that research.
Social media managers are tired. Since March, almost everything they've posted has prompted negativity, angst, and anger. Their social inbox (i.e., comments, replies, direct messages) is constantly filling up. Yes, there are valuable opportunities to engage, but there's also toxicity and obscenity (whether they told you or not, your campus social media administrator has likely opened their Facebook messages only to find unsolicited nude photos). Even when trying to move beyond the crisis and create a forward-thinking narrative, emotionally charged comments pour in. It's only going to increase as the fall semester nears in pandemic mode.
This is mentally taxing, but it's the job. When continuous comments take up the entirety of a day, the thought of proactively searching for additional comments from the campus community you've missed seems unappealing. But looking beyond the social inbox to find the conversation taking place about rather than directly to your brand will reveal far more. Often, these posts are high-risk, high-reward mentions from students and alumni that can make a financial impact on your campus more than any student making you aware of the petition they created.
What do we mean by high-risk/high-reward mentions? They're from prospective students lamenting about a single issue that prevents them from attending their dream school—your institution—but mentioning a campus nickname in plain text, rather than tagging you. It's a prospective student and their family documenting their decision process and actively seeking advice from anonymous internet users. It's students commenting on YouTube videos from other students, asking technical questions most students aren't equipped to answer. It's a risk to jump into a conversation you weren't invited to, but the reward could be tens or hundreds of thousands of dollars in net tuition revenue or lifetime philanthropic support. We see mentions like this every single day—see more in our Engagement Opportunity Playbook.
Adding this work to your plate in the middle of a crisis (or pandemic) may seem like a high-wire act; adding just one more thing could result in a loss of balance with disastrous consequences. But when you have a moment to pause and think ahead, that's when you should think about checking beyond the inbox, so it's easier to manage and execute this work during a crisis.
Make a list of channels where public conversations are happening about your institution (e.g., Twitter, Instagram, YouTube, Reddit).
Take advantage of any free software options to create alerts. These won't be perfect, but they'll catch the major mentions and will save you tedious manual searching.
Document your process for discovering plain text mentions (including nicknames, etc.) This will help an intern or student execute the work.
Have a RACI chart (Responsible, Accountable, Consulted, Informed) in place for how to respond to mentions that warrant a response. Consider student ambassadors, socially-savvy faculty members, or other administrators.
This prep work will save you time and stress when things veer into crisis mode. If you want to look beyond your inbox for high-risk, high-reward mentions, Campus Sonar can help you with Engagement Opportunity Alerts. If you're interested in learning more, set up a quick 30 minute brainstorming session with social listening expert Nicole Baldassarre.
---
New Research Companion
We created a research companion guide for our report on admissions conversation we published in January. It'll help you translate the value of the insights and data from the report into your campus planning. Use the guide along with our Coronavirus Higher Education Industry Briefings to get a pulse on what conversation around the pandemic looks like. And, bonus for you, the guide has room to scribble in the margins, doodle, take notes, and brainstorm. Download the report and guide to integrate the findings into your admissions strategy.
---
Content We're Consuming
What Sonarians are reading, watching, and listening to this month.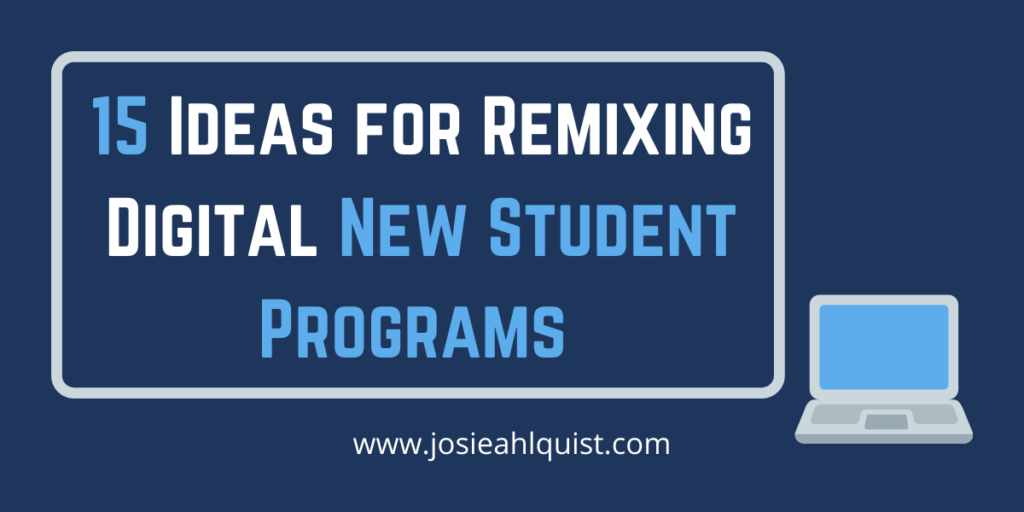 15 Ideas for Remixing Digital New Student Programs—Josie Ahlquist shares 15 purposeful approaches to making your online-only programs more engaging, informative, and hopefully even fun. Use the list for inspiration to find the right fit for your campus.
2020 GritReport: Greenbook Research Industry Trends Report—The GRIT (Greenbook Industry Trends) Report is one of the best sources of market research industry trends and innovation. Can you spot Campus Sonar on their 2020 industry map?
Higher Ed Social Media Managers and Their Mental Health—We may have shared this before, but even if we have, it's worth revisiting. Tony Dobies from West Virginia University surveyed social media managers in higher education to better understand their mental health and their campus teams.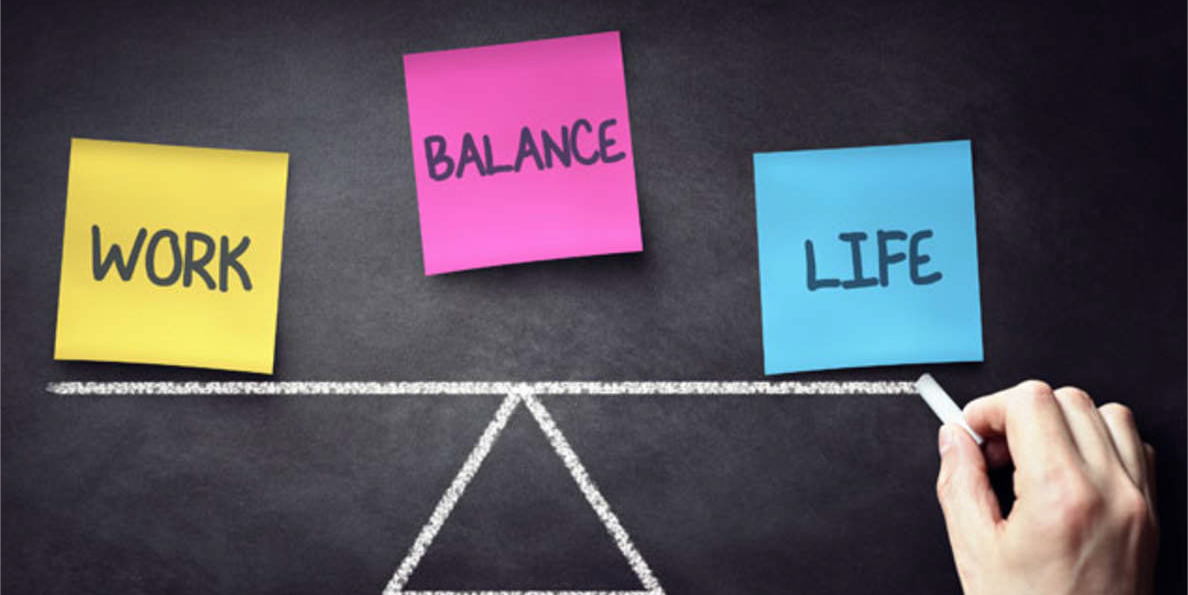 Some Thoughts for You on Work Life Balance—For the most part, we've been working from home full-time for about five months now. It's a good time to reset and think about how to approach the fall, while managing your work life balance. Jeremy Tiers has some helpful tips to balance your schedule.
What It's Like to Enter the Work Force From Your Childhood Bedroom—In an article about how your new alumni are entering the workforce, The New York Times shares perspectives of new graduates. Better understanding how your young alumni think and feel will help you meet them where they are.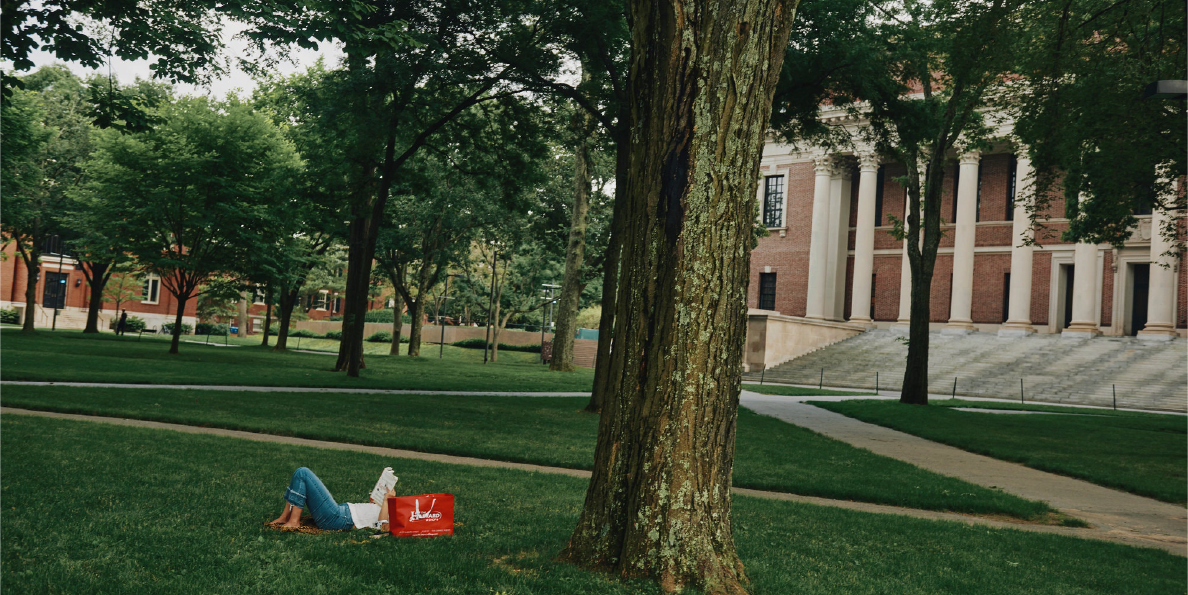 What's the Value of Harvard Without a Campus?—An article in The New York Times explores how Harvard's decisions impact students, especially first-generation, low-income students.
Sonarian Favorite—Check out this latest favorite from the team. If you like it, don't miss our other amazing resources like our primary research reports, how-to guides, and more.
---
Brain Waves Blog Posts
This month we wrote about using social listening to pivot your content strategy, measuring campaign success, the lifetime value of a student, and introduced you to analysts Amanda and Reed. Find the posts on our blog.
---
See Campus Sonar
The 2020 conference landscape is constantly evolving. We hope to see you this year, virtually or in person at an upcoming event. A few upcoming online events that we're excited to be a part of:
eduWeb Digital Summit—On August 4, Rebecca Stapley and Sam Peebles (Nazareth College) present an online session about lessons from analyzing 125,000 conversations from prospective and admitted college students.
HighEdWeb—In October, Liz will share 5 essential documents for a strategic social media program. Catch her HighEdWeb presentation and watch for our new book out this year on how to manage social media in higher education, an update from Liz's first edition.
---
Tell Us What You Think
Brain Waves newsletter is for you—help us shape it. Tell us what you think, send ideas, and let us know what would help you do your job better at info@campussonar.com. We want to know!