---
Liz's Letter
If you follow me on Twitter, you may have noticed I've taken an interest in TikTok, the app that's credited with the popularity of the song "Old Town Road." I've been documenting my findings in Twitter threads to showcase opportunities to use TikTok to identify student influencers or gain insight into new student orientation. Some highlights from my investigations include:
A current student (who transferred from a community college) who showcases her DJ skills. She's studying audio engineering. She told me no one from campus really knows she's on TikTok, but she'd be willing to partner with the campus for marketing. She has more than 750,000 followers.
A deaf woman who will start her college career this fall (I know because she posted her acceptance letter). She advocates for ASL, the deaf community, and accessibility, and is currently chronicling her experience with cochlear implant surgery. She'll arrive on campus with more than 200,000 followers.
A teenager crying happy tears in her car about her acceptance to a small private college. A few weeks later she shared her frustration with their housing application. She has 75,000 followers.
Multiple students recording their new student orientation experience to hundreds of thousands of followers.
Social listening on TikTok is pretty rudimentary at this point; users can search keywords or hashtags and choose "videos" to find user content with a caption that mentions the search terms. But every time I search I find something with potential strategic impact for campuses.
Why do I care about TikTok so much? It's where your current and prospective students are. This month at VidCon, TikTok stars were more popular than YouTubers, as noted by Taylor Lorenz of The Atlantic. Recent usage statistics indicate TikTok may have more users than Instagram, and popular content creators on campus have amassed tens or hundreds of thousands of followers. In The Atlantic article, a 21-year-old content creator is quoted as saying, "The older generation doesn't realize how important TikTok is yet, but the younger kids are all on it; they're looking for people to follow."
So what should higher ed's next move be regarding TikTok? Although your first instinct may be to jump on and start creating content (like the University of Florida and Austin Peay State University have), I think the most important thing to do is listen and identify opportunities to learn from (and potentially partner with) content creators who are affiliated with your campus. TikTok should be integrated into a multi-platform social listening strategy that provides ongoing audience intelligence to inform marketing, recruitment, admissions, fundraising, new student programs, and more.
We'll keep an eye on TikTok as it continues to develop (and hopefully provides an API for social listening at scale). That's one of the benefits of being such a highly-focused agency. We care about one thing: social listening and the audience intelligence it provides. We're completely dedicated to making sure we provide the most expansive, impactful social listening services and associated insights to our clients. If you'd like to explore what that looks like for your institution, reach out.
Until next time,

---
Get to Know Our Newest Analyst
Sarah Marks is a new Social Media Data Analyst for Campus Sonar. A recent graduate of the University of Michigan, Sarah majored in Cognitive Science and Marketing. She's fascinated with influences that impact human behavior and how we can leverage social listening to enact positive change. As a running and ice cream enthusiast, she is excited to discover all that Madison has to offer!
What intrigues you the most about social listening?
The thing that I find most intriguing is how we have the ability to holistically understand both human and consumer behavior like never before. Unlike surveys and other self-reported methods where people aren't always truthful, people tend to express their true interests and beliefs on social media. When aggregated and analyzed together, this can lead to the discovery of powerful insights about how people actually behave and react, therefore providing the best way to respond or reach your desired audience in the future. Social listening also allows data analysts to connect different facts about people so you can understand the whole person and their personality, not just a few sporadic data points. This deeper understanding of human behavior can lead to new connections and insights that otherwise wouldn't have been made.
What's rocking your world this month?
Getting adjusted to life in Madison! The past few months have been a whirlwind from graduating college to moving to a new city where I didn't know many people. But I love Madison so far and can't wait to continue exploring the city!
What current part of your job is your favorite?
Currently, I love creating key takeaways at the end of a project. It's interesting to me to review all of the data and find higher level trends and identify patterns or other interesting insights that I might not have found from only looking at the data points individually.
What's the last book you read?
Moneyball by Michael Lewis. My dad fostered my love of baseball (particularly the Cleveland Indians) since I was little and over the past few years I've become interested in the way big data and analytics shaped the sport. I read The Undoing Project a few years ago and really enjoyed Michael Lewis' writing, so this was a perfect book for me.
What are you currently watching on Netflix?
Neither are on Netflix, but my favorite shows at the moment are Big Little Lies and The Weekly. I love mysteries and shows with plot twists and I started watching Big Little Lies a few weeks ago and caught up very quickly−I highly recommend it! I also love documentaries and listen to The Daily from The New York Times every day, so when they recently announced The Weekly I knew I would be a fan. Similar to The Daily, the reporters go in depth on a story every week and show the more personal and empathetic side to news stories and how these big events truly impact individual people, something I really enjoy and appreciate.
How do you use social?
I'd say it depends on my intent. I use Instagram to keep up with friends and let people in my broader social network know what I've been up to. I use Twitter as a way to follow my favorite sports teams and other pop culture I'm interested in. Like most people my age, I don't use Facebook too much, but I've found that I see people posting larger scale life updates such as graduations, engagements/marriages, job updates, etc.
What is the biggest impact that social has on actual behaviors/relationships?
There's definitely a few positives and negatives that stick out to me. Positively, I think it's so incredible that people's networks can connect and long-lasting friendships and relationships develop that otherwise wouldn't have been made or found through social platforms. Some of the negatives are that since it is so easy to find your niche, once people know what they're looking for, they likely only look for information that confirms their beliefs, rather than challenges them. This results in people conforming to more extreme views and becoming less open to debate and acceptance of others' ideas. Also, people tend to only display their best selves on social media platforms, and even when this is acknowledged it's still hard not to make comparisons (primarily to those within your peer and social networks). Several recent studies have revealed how frequent social media use is related to higher incidences of depression and anxiety. Particularly among your own in-group, these negative effects are likely to be more prominent because a direct social and status comparison is made as opposed to celebrities where their high status and more affluent lifestyle seems unattainable and something you have much less personal control over.
---
Steve's Free Snapshot Insights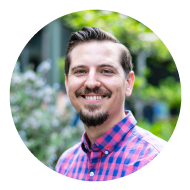 For institutions interested in working with Campus Sonar on a social listening project, a free Social Listening Snapshot can be helpful to understand conversation volume, sentiment, and patterns over an academic year. But we also benefit, as each new snapshot gives us a more detailed look at conversations on the public web. Here, our Account Executive Steve App will occasionally share those insights.
If I were to ask you or someone from your admissions team if prospective students generally understood the application process at your institution, you would almost certainly say yes, right? In fact, I'd be willing to bet that those of you reading this who are closest to the admissions or enrollment management department would be most likely to answer yes.
The closer we become to a subject or process, the easier it becomes to assume that others similarly understand that subject or process. This phenomenon is known as the "curse of knowledge," and I find that it's a common occurrence within organizations. I know I've fallen victim to this way of thinking.
I found myself thinking about the curse of knowledge a few weeks back when I came across this tweet from a prospective student asking what he should do after submitting his application. "Do I wait for an email telling me what to do?" he asks.

What struck me about this tweet was its simplicity. This wasn't a question about how to impress an alumni interviewer, who to ask for a letter or recommendation, or the effect of applying to an institution without an intended major. This was a question about the entire process at its core. I submitted my application. Now what?
It would be easy to assume that students know what happens after they submit their application, but perhaps that's a false assumption. Maybe we're giving them too much credit. Or maybe we're not making critical information easy enough to find and understand. Whatever the reason behind the lack of understanding, one thing is clear: if we fail to listen to our audience, we risk failing them when they need our help.
---
Our Latest Blogs
Executive Twitter Use: Southeastern University's Social Strategy by Michelle Mulder
Using Online Conversation Benchmarks: Higher Education Alumni Conversation by Michelle Mulder
How to Use Data-Driven Marketing in Higher Ed by Liz Gross
Human Analysts + Artificial Intelligence = Marketing Masterminds!!! by Amanda Jeppson
---
Key Social Listening Resources

#ListenToStudents—Reflections from Tricia Seifert on her experience at the Canadian Association of College and University Student Services 2019.

2019 Online Conversation Benchmarks for Higher Education—Research from Campus Sonar that will provide you with data to define your online conversation, conversation volume, and branded content based on comparable institutions.

ContentEd 2019 Takeaways—Reflections and takeaways from ContentEd.

Examining Twitter Influence of Campus Executives: A Campus Sonar Social Listening Report featuring Dr. Josie Ahlquist—Research that examines the online presence of higher education executives and provides an authoritative source to shape their digital presence. #InfluentialExecs

The Future of Brandwatch: Digital Consumer Intelligence—Brandwatch is our social listening software provider. With recent mergers they're positioned to help organizations bring the voice of the customer into the heart of decision making, calling it Digital Consumer Intelligence.

Social Marketing Playbook: Planning & Measuring Campaigns—Sysomos created processes for developing marketing campaigns that have social media data at the core.
---
See Campus Sonar
Stop and see us at an upcoming conference! We'd love to chat with you!
---
Tell Us What You Think
Brain Waves newsletter is for you—help us shape the news we share with you. Tell us what you think, send us suggestions, and let us know what would help you do your job better. We want to know! Send your feedback to info@campussonar.com.
---
Subscribe
Did someone forward you this email? Subscribe today.