---
Liz's Letter
Marketers across all industries are paying increased attention to social media intelligence and social listening as part of modern marketing strategies, and in higher education Campus Sonar is poised to help. This was my key takeaway from The 2019 Sprout Social Index, a study of 1,000+ marketers. Here are some findings from that study, and how I believe they relate to our work and the industry.
63% of practitioners believe social listening will become more important in the coming year. We've been hearing this from higher ed marketers all year as well, and the interest is quantified by subscribers to this newsletter. There are almost 1,000 of you! Encourage a colleague to subscribe so we can hit that milestone.
71% of social marketers believe they can offer helpful insights from social media to teams outside of the marketing department. Yes! This is why we deliver insights relevant to admissions, alumni, student life, and marketing through services like our Strategic Partnership. While social listening insights may be easiest for marketers to understand, they represent audience and business intelligence of value to the entire organization. Here are 13 ways you might use social listening insights.
Do you have additional examples of social insights providing value outside of marketing? Reply to this newsletter and let us know; we're all ears.
39% of marketers struggle to demonstrate the value of social to the rest of their organization. For so long, social media data was offered in clumsy, complicated spreadsheets, or long lists of social posts with no cohesive analysis. No more! By measuring what matters and focusing on delivering actionable insights aligned with your goals, executives, and others in your institution can understand the value social media—and social listening—offers. Here's a handout to help them understand.
63% of social marketers say they frequently discuss social metrics or ROI with their bosses, a 23% increase compared to the last Sprout Social Index. It's no longer okay for your social media goal to be "just be there." More than half of social marketers are discussing metrics with their supervisors, and ideally tying those metrics to institutional goals.
46% of social marketers wish they could spend more time developing strategy instead of working on tactical execution. More than half (59%) of marketers say they don't have enough time in the day to build out their social strategy, while 45% cite other business priorities as keeping them from strategic work. You can only do so much with limited time and budget. That's why we've started offering a new product, a Social Media Account Audit, in part to address this concern that we regularly hear from our clients.
Thanks for taking a few minutes out of the August craziness to read Brain Waves this month. Whether you're welcoming students to campus, going through Clearing, or thankful you're on the quarter system and still in the midst of summer, I know attention is short this month. I appreciate yours.
Until next time,

---
Get to Know Our Newest Sonarian
Beth Miller is Campus Sonar's Client Success Manager. As our newest Sonarian, she brings more than 20 years of professional marketing and communications experience, nearly 15 of which have been in higher education. Beth's analytical approach to strategic and creative work helps our clients apply the insights gleaned from data to more effectively and efficiently achieve their institutional goals. In her free time, Beth enjoys mountain biking on local trails with her husband and two children.
What intrigues you the most about social listening?
Working most recently in an academic marketing role, I know firsthand that campus marketers put a lot of effort into understanding the needs of prospective students, alumni, and the wider campus community. Social listening is key to acquiring these insights, and can empower institutions to better tailor their efforts so they're as effective as possible.
What's the most surprising thing you've learned about social listening?
Social listening is not merely a window through which online trends and conversations are monitored, but it's also rooted firmly in the offline world. In other words, these conversations may occur online, but they reflect lived experiences on campuses. In this context, insights from social listening data become even more important, not just informing institutional social, recruiting, or advancement strategies—but potentially transforming structures and programs.
What is the most memorable vacation you've taken in the past?
Earlier this summer, my family traveled to England. We spent time in London, Bath, and Oxford, and spent quite a bit of time on Harry Potter-themed tourism, which absolutely delighted my kids (and, yes, the adults, too).
What's rocking your world this month?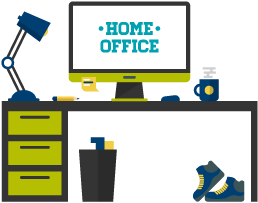 I'm adjusting to working at home and getting my home office set up. I wasn't entirely sure how I would feel about being remote, but I'm finding a good balance between interaction with the team and quiet time for focused work.
What current part of your job is your favorite?
I've been following the growth of Campus Sonar almost since the beginning, and now I'm thoroughly enjoying being part of the team and getting to know my colleagues. My favorite part though, is seeing that what this team does is even more amazing than I'd realized. An abundance of genuine thought and care goes into all of the work. And brains. Can we talk about how smart this team is? I have so much to learn from them all.
What would you like to accomplish in your job this year?
Building out the client success team with strategists who will provide exceptional partnership and value to clients.
Who inspires you?
Martyn Ashton is a former mountain bike trials rider who was paralyzed in an accident, and is now a presenter on a YouTube channel dedicated to mountain biking. I find his attitude and approach to life incredibly inspiring. His TED talk, In Disaster There is Opportunity, is a must-watch.
What's your secret talent that no one knows about?
I have a very visual memory. This is not a secret to those who live with me, as evidenced by the number of "Mom, where's my [fill in the blank]?" questions I get. I can nearly always remember exactly where I last saw something.
What super power would you like to have?
Super speed. I want to be able to zoom around and get lots of things done really quickly. Watch out, to-do lists!
How do you use social?
I'm a big fan of Twitter, but consume more than I post. I use it to stay up-to-date with industry trends and to follow people I respect and admire. I maintain my LinkedIn presence and have found it valuable for professional contacts, and increasingly as a source for interesting articles. Facebook? That's a complicated relationship, and I know many who feel the same. I can't tell you the number of times I've deleted it from my phone, only to reinstall it a few months later. As for Instagram, I'm a terrible photographer; hand me the best camera in the world and I will still take an awful picture. But I like seeing what everyone else posts, and it has become a great space for following brands.
What is the biggest impact that social has on actual behaviors/relationships?
I live quite far from where I grew up, and social media has been key in maintaining relationships with old friends and family members who I don't get to see very often.
---
Vote for Liz and Wendy
The Panel Picker is open for #SXSW 2020 presentations and Campus Sonar needs your help to get on the agenda! If our session is selected, Liz and Wendy Scherer, Managing Partner of The Social Studies Group, will present "25 Ways Social Listening Adds Brand and Business Value."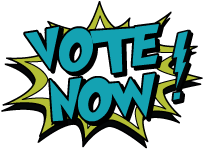 If Liz and Wendy secure their spot, they'll share their expertise on how social listening—the practice of finding and analyzing online conversations—is key to modern marketing and business strategy. Searching the millions of conversations and content posted publicly online (Twitter, YouTube, forums, blogs, Reddit, etc.) provides organizations with the world's largest searchable archive of human thoughts and behaviors. They'll share real-world examples of how insights from social listening provide significant value for marketers, as well as throughout the business to support product development, risk management, business development, and more.
Your Vote Counts!
Liz and Wendy have worked with more than 100 clients to use social listening in ways you may have never imagined. Please help them gain a spot on the agenda. To vote, create an account, then upvote the presentation. Feel free to add a comment of support or a question if you have one. It should take less than a minute and Liz and Wendy would greatly appreciate it. Vote today for them today!
---
Steve's Free Snapshot Insights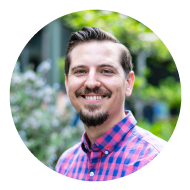 For institutions interested in working with Campus Sonar on a social listening project, a free Social Listening Snapshot can be helpful to understand conversation volume, sentiment, and patterns over an academic year. But we also benefit, as each new snapshot gives us a more detailed look at conversations on the public web. Here, our Account Executive Steve App will occasionally share those insights.
Does the phrase "X Wing" mean anything to you? If you're a fan of the Star Wars franchise, you're probably on the edge of your seat right now. If not, I'm guessing your reaction looks something like 🤷‍.
As a casual fan of Star Wars, I didn't immediately understand what I was getting into when I discovered a recent Reddit post titled, "Star Wars X-Wing VR−A student-made project in my VR class." But when I did−WOW.

What I found was a nearly 16-minute virtual reality video in which rebel forces in X-Wing fighters clash with the Galactic Empire. The video, a remake of the 1983 ATARI Star Wars arcade game, now reborn in full HD with 4K texturing, was created as part of a research study on virtual reality-related motion sickness at the University of Utah.
The post, shared by the professor in the course on the r/oculus subreddit, received 316 votes, with 97% upvotes and 129 comments. Many comments came from gamers who played the game and took the survey for the university. Many comments included requests about other gaming systems. And many included encouragement with calls of "Go Utes." The reaction was so swift and positive, the creator of the game, a student at the University of Utah, ended up commenting on the thread with an update on how interested Redditors could get their hands on the game.
But if you're thinking this is just another Reddit rant, think again. Because in the original Reddit post, the University professor shared a link to the video on YouTube. And on YouTube, I found another 220 likes, 53 comments, and an astounding 25,861 views.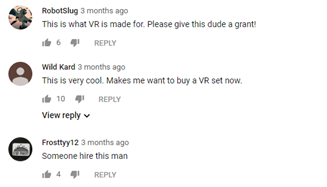 When marketing professionals approach me about social listening, more often than not, they're primarily concerned with reputation management and spotting issues before they become issues. But this post is a valuable reminder that the ROI of social listening isn't necessarily about finding and minimizing negative stories about your institution. Rather, it's about discovering student accomplishments and popular research that deserve to become stories from your institution. Or, for you Star Wars fans out there—social listening is about finding the droids you're looking for.
If you want to learn more about social listening, Reddit, and student engagement, listen to Episode 14 of Up & Up's podcast. Steve talks about proactive marketing using social listening for higher education. Lots to learn from Steve—especially about how social listening gives you confidence to do your job and know you're serving your audience.
---
Our Latest Blogs
Using Reddit to Inform Your Content Marketing by Stephen App
The Flutie Effect: Capturing Athletic Success in College Admissions by Reed Scherer
13 Tips for Using Social Listening in Higher Education by Liz Gross
Leaders Listen to the Student Experience by Alex Aljets
---
Key Social Listening Resources

2019 Online Conversation Benchmarks for Higher Education—Research from Campus Sonar that provides you with data to define your online conversation, conversation volume, and branded content based on comparable institutions.

Digiday Podcast: The Atlantic's Taylor Lorenz—People like TikTok Because It's Free of Toxicity—Taylor Lorenz, a tech and internet reporter for The Atlantic, explains how TikTok's unusual approach to social media is game-changing.

Examining Twitter Influence of Campus Executives: A Campus Sonar Social Listening Report featuring Dr. Josie Ahlquist—Research that examines the online presence of higher education executives and provides an authoritative source to shape their digital presence. #InfluentialExecs

How Higher Ed Is and Is Not Changing—The challenges to innovation in higher education.

The Pressure to Be Perfect—Matt McFadden from SimpsonScarborough explores the expectations on higher ed marketing and communications departments, including how we got here and how to move forward successfully.

Provosts as Digital Leaders—By focusing on student success and institutional outcomes, provosts and CAOs are becoming a new wave of higher education's digital leaders.
---
See Campus Sonar
Stop and see us at an upcoming conference. We'd love to chat with you!
---
Tell Us What You Think
Brain Waves newsletter is for you—help us shape the news we share with you. Tell us what you think, send us suggestions, and let us know what would help you do your job better. We want to know! Send your feedback to info@campussonar.com.
---
Subscribe
Did someone forward you this email? Subscribe today.